10:55 am – 11:40 am | Presentation | Room: Grand Oaks H
The Business Architecture Value Stream
Presented by: Linda Finley

This session discusses an end-to-end process for creating and applying Business Architecture within various scenarios. This includes everything from planning an effort, to assessing the current state and architecting the target state, to planning initiatives and measuring the results. It describes key activities to be performed as well as the inputs, outputs (deliverables) and roles involved with each. It identifies key integration points with related disciplines. The session also provides deep dives on business scenarios and integrating architecture across the organization.
The session describes typical scenarios for applying Business Architecture and the process variation required. It provides scenario-based case studies and an opportunity for hands-on application, as well as tips for creating a playbook within an organization
Learning Objectives:
Identify and describe the typical scenarios for which Business Architecture is created and applied
Describe how the Business Architecture Value Stream varies for a few selected scenarios
Describe a Business Architecture Value Stream at both a high level and a detailed level
Event Trail(s)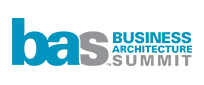 Speaker(s)

Linda Finley
Founder & President
The Twin Cities Business Architecture Forum
Linda has worked more than 25 years in all aspects of IT, and many business areas, performing in various roles in the private, not-for- profit and public sectors, all leading to her enthusiastic interest in the practice and performance of business architecture. Linda believes that business architecture is fundamental to understanding strategy and can "illuminate" organizational improvement opportunities, change roadmaps, and portfolio investments. Linda has been very active in the business architecture community over the last few years; launching the successful Twin Cities Business Architecture Forum in 2010 and continuing to serve as the Board chair and president. Linda is formerly a member of the Board of Directors for the Business Architecture Guild, an international Business Architecture professional association.
Linda's 2018 Presentations:
The Business Architecture Value Stream


Friday, November 9, 2018 (10:55 am – 11:40 am)