2:10 pm – 3:10 pm | Presentation | Room: Forum 3-5
Using Processes to Supercharge Innovation
Presented by: David Hamme

Process improvement tools are used extensively across the business world to capture efficiency goals. However, processes are far more powerful constructs than simple aids to reduce cost, improve quality, and increase throughput. In fact, processes are foundational to understanding how value is created in an organization - and more importantly what can be changed to rev up the value creation engine in any organization.
In this session, David Hamme - the Shingo Award Winning Author of Customer Focused Process Innovation presents his process-based approach to identify how an organization operates today, understand what the customer wants, plot a strategically viable course of action, and build an innovation portfolio to focus the energies and resources of the organization on the most promising opportunities. In order to demonstrate this approach in a real world example, David Hamme will share his experiences at EchoPark - an innovative automobile retailer that is rapidly changing how consumers buy and service their vehicles.
What Attendees Will Learn:
Define the operational capabilities of their organization and utilize this foundational framework to plan improvements
Capture insights on the customer and plot potential enhancements to products/services to delight the customer and thwart the competition
Communicate improvements in a manner that eliminates confusion and mitigates occurrences of the strategy execution gap
Utilize a proven process-based method to make strategic and operational decisions efficiently, allocate resources, and determine the improvement focuses of the organization
Introduce continual improvement into planning processes including strategy, initiative creation, and ongoing adjustments throughout business cycles
Event Trail(s)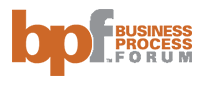 Speaker(s)

David Hamme
Managing Director
Ephesus Consulting
David Hamme is an innovation consultant and the Shingo award-winning author of Customer Focused Process Innovation: Linking Strategic Intent to Everyday Execution. David serves as the Managing Director of Ephesus Consulting, a consulting firm focused on driving game-changing initiatives for its clients. Prior to founding Ephesus, David worked stints as a management consultant for Ernst & Young and North Highland as well as served as an executive in Lowe's Home Improvement's $3B Installation Business Unit where he oversaw the strategic planning, marketing, product management, pricing, new product development and sales functions. Based upon his experiences consulting at over forty enterprises, David Hamme developed a pioneering approach to innovation - a dynamic model that uses processes to concretely links customers to an enterprise's value-creation engine.
David's 2016 Presentations:
Using Processes to Supercharge Innovation


Thursday, November 3, 2016 (2:10 pm – 3:10 pm)