3:20 pm – 4:20 pm | Presentation | Room: Forum 14-16
Pioneering Decision Services with Decision Modeling at Kaiser Permanente
Presented by: David Herring, James Taylor

Well drafted guidelines help new users learn best practices, identify useful patterns and help enforce good governance. However, good guidelines are hard to develop and expensive as they involve significant investment from subject matter experts. Even good guidelines are of limited use for real-time decision-making - especially if the decisions are fluid, specialized and complex. Over time many guidelines atrophy because their maintenance proves too expensive or too demanding of scare subject matter experts. This rapidly turns guidelines into a liability rather than an asset! Kaiser Permanente has many best practice guidelines in all areas of its business - everything from clinical practices to deciding on the recipients of philanthropic awards.
In an effort to ensure decisions are based on current best practices and increasingly made in real time, Kaiser Permanente is adopting decision modeling with the Decision Model and Notation (DMN) standard. Guideline documents are being replaced with decision models linked to executable decision tables. These models are kept in living repositories so they stay up to date and can be encapsulated as decision services deployed in real time applications. This presentation will describe 2 scenarios that demonstrate this pioneering technique. The rapid iteration from decision discovery through decision modeling, business rules specification and deployment will be outlined and best practices for engaging business experts and analysts will be discussed.
What Attendees Will Learn:
Understand value of decision modeling
See how to replace static documents with a living model
Understand a decision-centric approach to business rules
See how decision modeling engages business owners
Event Trail(s)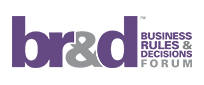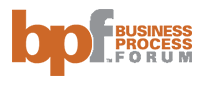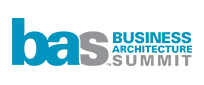 Speaker(s)

David Herring
Process Transformation and Decision Management Manager, Office of the CTO
Kaiser Permanente
David leads the BPM and ODM programs at Kaiser Permanente in the role of manager and lead architect. Herring believes in developing practical techniques to introduce new technologies into health care applications, while simultaneously being accountable (at least in the US) for legacy systems, messaging protocols and other restrictions. With the advent of Watson and the cognitive era at IBM, David is truly excited about designing intelligent hybrid health care applications that warp traditional paradigms and improve patient experiences. David was previously a Senior Principal Applications Engineer at Oracle Corporation & holds a Msc from Heriot-Watt University, Edinburgh in Digital Systems & AI.
David's 2016 Presentations:
Application Development Innovation at Kaiser Permanente with the IBM Decision Management and Cognitive Platform


Wednesday, November 2, 2016 (11:35 am – 12:35 pm)

Pioneering Decision Services with Decision Modeling at Kaiser Permanente


Thursday, November 3, 2016 (3:20 pm – 4:20 pm)

James Taylor
CEO
Decision Management Solutions
James is a leading expert in how to use business rules and analytic technology to build decision management systems. He is passionate about using decision management systems to help companies improve decision-making and develop an agile, analytic and adaptive business. He provides strategic consulting to companies of all sizes, working with clients in all sectors to adopt decision-making technology. James is a faculty member of the International Institute for Analytics and is the author of multiple books and articles on decision management, decision modeling, predictive analytics and business rules. He writes a regular blog at JT on EDM and contributes to standards such as the IIBA's BABOK® Guide and OMG's Decision Model and Notation (DMN). James also delivers webinars, workshops and training.
James's 2016 Presentations:
Decision Modeling with DMN


Monday, October 31, 2016 (1:29 pm – 4:29 pm)

Pioneering Decision Services with Decision Modeling at Kaiser Permanente


Thursday, November 3, 2016 (3:20 pm – 4:20 pm)