3:20 pm – 4:20 pm | Presentation | Room: Roman I & II
The Backlog is in the Eye of the Beholder: A Learning Game
Presented by: Mary Gorman

Product requirements have different meaning and value depending on a stakeholder's point of view. How do you elicit and evaluate these varying perspectives? How can a community of stakeholders act as partners to explore their diverse and sometimes conflicting needs? Whether you are using agile or traditional practices, your backlog of requirements is best organized in a manner that facilitates delivering the highest value. Join Mary Gorman for an engaging and interactive learning game to explore how various personas organize product needs.
Working in teams over multiple rounds, you analyze backlog items, evoke points of view, consider varied and opposing needs, and organize requirements. In the session retrospective, you reflect on the experience, identify key learning points, and leave with specific ways you can explore requirements with your stakeholders. You also gain fresh insights about numerous analysis and product ownership activities, including stakeholder analysis, organizing, ordering, and allocating requirements. And, as a bonus, you leave with a powerful learning game you can share in your organization.
What Attendees Will Learn:
Realize the value of eliciting a variety of perspective
Explore diverse stakeholder viewpoints
Understand how prioritization varies by stakeholder
Event Trail(s)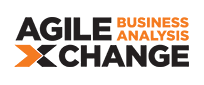 Speaker(s)

Mary Gorman
Vice President, Quality and Design
EBG Consulting, Inc.
Mary Gorman, a leader in business analysis and requirements, is Vice President of Quality & Delivery at EBG Consulting. Mary coaches product teams, facilitates discovery workshops, and trains stakeholders in collaborative practices essential for defining high-value products. She speaks and writes for the agile, business analysis, and project management communities. Mary is co-author with Ellen Gottesdiener of Discover to Deliver: Agile Product Planning and Analysis.
A Certified Business Analysis Professional™, Mary helped develop the IIBA®'s A Guide to the Business Analysis Body of Knowledge® v2.0 and the first CBAP certification exam. She also served on the task force that created the PMI Professional in Business Analysis (PMI-PBA)® Examination Content Outline.
Mary's 2016 Presentations:
Unleash Your Agile Team's Creativity with Visual Business Analysis


Monday, October 31, 2016 (9:00 am – 12:00 pm)

Agile Business Analysis: Current State of the Practice


Wednesday, November 2, 2016 (4:50 pm – 5:50 pm)

The Backlog is in the Eye of the Beholder: A Learning Game


Thursday, November 3, 2016 (3:20 pm – 4:20 pm)