9:00 am – 12:00 pm | Pre-Conference Tutorial | Room: Roman I & II
Unleash Your Agile Team's Creativity with Visual Business Analysis
Presented by: Mary Gorman
Is your agile team stuck on stories? Overly dependent on the standard "As a user, I want to … so that …"? User stories and product backlogs are useful tools, but they are not the only means to explore product needs—and in some cases, they are not the most effective!
In this tutorial you reach beyond user stories, weaving visual thinking through your agile business analysis work. Visual thinking and business analysis are a natural duo with many comparable skills: creativity to conceive something new; analysis to explore, evaluate, and confirm; and willingness to give and receive feedback. You experience how sketches, models, diagrams, and pictures serve to externalize thinking while helping jump-start and anchor agile product conversations. You also learn how to "agilize" industry-standard business analysis tools and techniques, such as context diagrams, data models, prototypes, and more. Visual models and user stories are not only complementary, but also mutually beneficial, informing and confirming each other.
Join Mary Gorman, co-author of Discover to Deliver: Agile Product Planning and Analysis, for a highly interactive session that blends individual, small group, and whole group activities. (Bring your own product to use in the exercises, or work with one provided.) Leave with tools and techniques to powerfully engage and energize your stakeholders and help your team speed the way to better user stories.
Learning Objectives:
Understand when and how to use visual thinking to identify and describe user stories
Explain the risks of over-reliance on user stories
Describe how visual business analysis fosters collaboration
Sample a variety of visual analysis tools that stimulate exploration, including Design Thinking and Structured Conversations
Make the case for using visualization to speed your agile product discovery
Event Trail(s)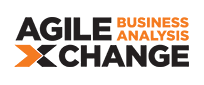 Speaker(s)

Mary Gorman
Vice President, Quality and Design
EBG Consulting, Inc.
Mary Gorman, a leader in business analysis and requirements, is Vice President of Quality & Delivery at EBG Consulting. Mary coaches product teams, facilitates discovery workshops, and trains stakeholders in collaborative practices essential for defining high-value products. She speaks and writes for the agile, business analysis, and project management communities. Mary is co-author with Ellen Gottesdiener of Discover to Deliver: Agile Product Planning and Analysis.
A Certified Business Analysis Professional™, Mary helped develop the IIBA®'s A Guide to the Business Analysis Body of Knowledge® v2.0 and the first CBAP certification exam. She also served on the task force that created the PMI Professional in Business Analysis (PMI-PBA)® Examination Content Outline.
Mary's 2016 Presentations:
Unleash Your Agile Team's Creativity with Visual Business Analysis


Monday, October 31, 2016 (9:00 am – 12:00 pm)

Agile Business Analysis: Current State of the Practice


Wednesday, November 2, 2016 (4:50 pm – 5:50 pm)

The Backlog is in the Eye of the Beholder: A Learning Game


Thursday, November 3, 2016 (3:20 pm – 4:20 pm)