4:50 pm – 5:50 pm | Presentation | Room: Forum 3-5
A World of Process Islands
Presented by: Thomas J. Olbrich

The presentation is based on experiences from three recent long-term assignments to facilitate mind-change in dealing with process issues. Less a glossy success-story and more of a report on the very real challenges that companies and their employees face when confronted with conflicting processes and objectives, the presentation will highlight various failed and successful attempts to engage and empower employees as well as throwing a spotlight on the role of process leadership and management. We will take a harsh look behind the scenes to question the degree to which process thinking has really penetrated modern-day organisations.
What Attendees Will Learn:
Methods for process alignment
The role of process leadership
Dealing with process frustration
Event Trail(s)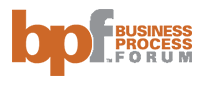 Speaker(s)

Thomas J.Olbrich
Founder and Managing Director
Taraneon Process TestLab
Named among the Top 25 most influential BPM experts in the US in 2012, Thomas has more than 20 years of process analysis and advisory work under his belt. He spends his time between testing and improving his clients' process quality at the Taraneon Process TestLab and field work, advising clients on-site on process issues. The past three years the spent out of the public eye, dedicating his time to clients in the automotive and financial industries to radically change their approach to managing business processes.
Thomas's 2016 Presentations:
A World of Process Islands


Thursday, November 3, 2016 (4:50 pm – 5:50 pm)