9:00 am – 12:00 pm | Pre-Conference Tutorial | Room: Forum 14-16
How to Succeed at a Process Redesign Project
Presented by: Steven Stanton
Sadly, most transformation projects fail. While most organizations have developed strong incremental change programs, few have the unique capabilities needed for these big projects. Transformational projects always change organizational boundaries and power structures and therefore face a much more difficult challenge. Success requires a disciplined approach to two parallel tracks of work – the hard-edged and analytical aspects of process redesign and the personal and political issues of change mastery. These tracks run through all five phases of a Transformational Project:
Mobilization – get ready
Diagnosis – get the data
Redesign – get out-of-the-box
Implementation – get real
Sustainment – get operational ownership
The common requirement across these phases is speed. Most senior executives have some form of ADHD and projects that take too long get killed or become Zombies (dead but they don't know it). This requires constant attention to the 80/20 Pareto principle. You have to smart and quick to win with a big project.
This interactive session will use multiple cases examples to illuminate common pitfalls and the key requirements for success.
Attendees will learn
How to design the right sponsorship and governance structure
How to conducting non-stop stakeholder management
How and when to use ReDesign Disruptor patterns
Event Trail(s)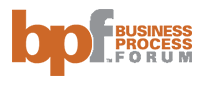 Speaker(s)

Steven Stanton
Managing Partner
FCB Partners
Steven Stanton is one of the pioneers of process innovation. His work is focused on improving the connections between processes, strategy, and governance and facilitating successful business transformation. In doing so, he has consistently assisted his clients in achieving significantly improved business performance.
Through his consulting, writing, and teaching, Mr. Stanton has participated in the development of many of the most innovative and valuable business ideas of the past ten years such as Reengineering and Process Management.
Mr. Stanton is the co-author, with Dr. Hammer, of the "Reengineering Revolution" (HarperBusiness) and the Harvard Business Review article "How Process Organizations Really Work". In addition, he has published many articles on business transformation, and is a leading management thinker frequently cited by national publications.
Steven's 2016 Presentations:
How to Succeed at a Process Redesign Project


Tuesday, November 1, 2016 (9:00 am – 12:00 pm)

Smart Metrics: The Process Scorecard


Wednesday, November 2, 2016 (2:00 pm – 3:00 pm)