2:00 pm – 3:00 pm | Presentation | Room: Florentine III & IV
Smart Metrics: The Process Scorecard
Presented by: Steven Stanton

Measurement is tough. Far too often organizations measure what's easy, what's easily measured, or measure what makes them look good. Or they have too few or too many process metrics. None of these really help improve value creation or customer satisfaction. But the difficulty of measurement is a symptom of a deeper problem. Organizations have difficulty with measurement because they often lack the insight on how their processes create value. Without this deep insight, measurement is just guesswork. To achieve measurement excellence the first step is to redefine the true purpose of measurement. Smart Metrics is much more than a vehicle for historical reporting, or plain CYA efforts. Effective measurement must: start by linking process measures directly to enterprise strategies and then down to performer goals, and identify opportunities for improvement, and communicate what's important to process performers. The result should be a balanced process scorecard, containing a small number of measures that mixes leading and lagging indicators with metrics that serve all critical stakeholders. But it's not enough to select the right measures; care must be taken to develop the right performance targets and crafting a disciplined measurement process.
Attendees will learn:
How to select the right few metrics for their process
How to calibrate performance targets
How to design an effective measurement process
Event Trail(s)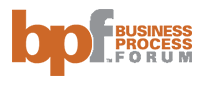 Speaker(s)

Steven Stanton
Managing Partner
FCB Partners
Steven Stanton is one of the pioneers of process innovation. His work is focused on improving the connections between processes, strategy, and governance and facilitating successful business transformation. In doing so, he has consistently assisted his clients in achieving significantly improved business performance.
Through his consulting, writing, and teaching, Mr. Stanton has participated in the development of many of the most innovative and valuable business ideas of the past ten years such as Reengineering and Process Management.
Mr. Stanton is the co-author, with Dr. Hammer, of the "Reengineering Revolution" (HarperBusiness) and the Harvard Business Review article "How Process Organizations Really Work". In addition, he has published many articles on business transformation, and is a leading management thinker frequently cited by national publications.
Steven's 2016 Presentations:
How to Succeed at a Process Redesign Project


Tuesday, November 1, 2016 (9:00 am – 12:00 pm)

Smart Metrics: The Process Scorecard


Wednesday, November 2, 2016 (2:00 pm – 3:00 pm)