9:00 am – 12:00 pm | Pre-Conference Tutorial | Room: Forum 6-8
Getting Business Change to Stick
Presented by: Sasha Aganova
We have all experienced situations whereby the business has to change for some very good reasons but the initiative struggles to be effective and once the solution goes live true angst exists in the people that have to live with the result. We have found that often these changes may be structurally well-defined but the change agents have not applied the same degree of rigour or professionalism to human behaviours that they did to the technical / procedural aspects. In most cases this aspect of the transformation is poorly understood and haphazardly done if at all.

This workshop will deal with the thorny problem of getting real holistic change to happen without the extreme pain that often comes with the challenge. Using a business change scenario in a series of working sessions, the delegates will apply a simple set of techniques that can be integrated with the typical initiative activities to connect the so-called 'soft' side with the 'hard' side. We will cover some aspects of classic 'change management' but reach beyond them to include the issues of motivation, culture change and behavioural sustainability showing how these are critical and must be designed in from the start not added on at the end.
Redefining the work: the business process baseline
Developing the competencies: the core skills needed
Evolving the culture: specifying the group behaviour as a set of requirements
Overcoming resistance: navigating internal stakeholder concerns
Communication: what to say and when
Sustaining the journey: measuring, monitoring and coaching of the team as part of the process forever
Event Trail(s)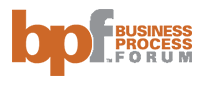 Speaker(s)

Sasha Aganova
Managing Partner
Process Renewal Group
Sasha Aganova brings breakthrough results to the Business Process Management arena by integrating cultural development into the methodology. She is an expert in BPM and Continuous Improvement with over 15 years' experience in leading large scale process improvement initiatives, establishing Business Process Management best practices and developing the overall process Architecture in various business environments and industries. Sasha has helped some of the largest Canadian and international companies to evaluate and implement BPM.
Sasha's 2016 Presentations:
Getting Business Change to Stick


Tuesday, November 1, 2016 (9:00 am – 12:00 pm)

The Business Process CoE from Cost Centre to Profit Enabler: 5 Key Facts each COE Leader Should Know


Wednesday, November 2, 2016 (2:00 pm – 3:00 pm)