2:00 pm – 3:00 pm | Presentation | Room: Roman III & IV
The Business Process CoE from Cost Centre to Profit Enabler: 5 Key Facts each COE Leader Should Know
Presented by: Sasha Aganova

The most effective way to gain buy-in and commitment to become a process centric organization is for the CoE to prove its contribution to the creation of business value and demonstrate how it is not just a cost center. It is essential to become a true enabler of continued and continually improving profit.
Sasha will share her experience gained from establishing and supporting Business Process Centers of Excellence across multiple organizations and industries. Specifically, she will discuss 5 key facts that each CoE leader should know about for the CoE team to demonstrate its support of the business's objectives. In addition, she will also discuss the best approach to maintain and grow the support from the organization. This session is aimed at both established CoE teams, and teams just starting out.
In this session learn about:
Understanding and connecting the COE to key strategic initiatives
Demonstrating the business value of the COE
A brief overview of a multi-year approach to transform the organisation into process-centric company
Event Trail(s)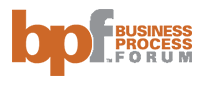 Speaker(s)

Sasha Aganova
Managing Partner
Process Renewal Group
Sasha Aganova brings breakthrough results to the Business Process Management arena by integrating cultural development into the methodology. She is an expert in BPM and Continuous Improvement with over 15 years' experience in leading large scale process improvement initiatives, establishing Business Process Management best practices and developing the overall process Architecture in various business environments and industries. Sasha has helped some of the largest Canadian and international companies to evaluate and implement BPM.
Sasha's 2016 Presentations:
Getting Business Change to Stick


Tuesday, November 1, 2016 (9:00 am – 12:00 pm)

The Business Process CoE from Cost Centre to Profit Enabler: 5 Key Facts each COE Leader Should Know


Wednesday, November 2, 2016 (2:00 pm – 3:00 pm)