1:30 pm – 4:30 pm | Pre-Conference Tutorial | Room: Florentine III & IV
Discovery Dojo: Hunting Value for Your Agile Product
Presented by: Ellen Gottesdiener
Are you seeking ways to efficiently and effectively converse about your agile product requirements and collaboratively and transparently discover value for your product? Are you looking for a different kind of conference experience? Join Ellen Gottesdiener for the Discovery Dojo.
The Japanese term dojo refers to a place for practicing and coaching. Our Discovery Dojo tutorial pairs quick teaching moments about specific value-hunting techniques with practice. Each dojo forms around a "brave product owner," or someone who simulates being one. The product owner shares his or her real product challenges with the small team. In turn, the dojo members facilitate, observe, coach, and provide feedback. (For an optimal learning experience, come prepared to share your product challenges. If you prefer, we will provide a standard case study.) Through the series of dojos, attendees swap roles to gain a full experience. This blending of quick teaching, direct application, and peer coaching leads to deep discovery and actionable product learning.
Participants learn to:
Rethink how to elicit agile requirements
Apply several value techniques
Ask questions that uncover tacit product needs
Reveal value in a fast, engaging way
Event Trail(s)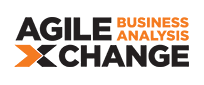 Speaker(s)

Ellen Gottesdiener
CEO / Agile Product Coach
EBG Consulting, Inc.