11:35 am – 12:35 pm | Presentation | Room: Florentine III & IV
Forward Engineering, Reverse Engineering — Know How to Capture your Business Rules
Presented by: Gladys S.W. Lam

Business knowledge is walking out the door. Employees with deep understanding of your systems or your business rules are retiring. You need to reverse-engineer your business rules from your applications. How do you get started? Your current business analysis approach is not producing the results you need, find out how you can fix it by targeting the right kind of business rules in the right way with the right people.
Whether you are forward engineering or reverse engineering, the goal is to engineer excellence in your business capabilities &endash; ones that aree smart, agile and compliant. To achieve that goal you need the right techniques for business rules.
This presentation shows:
Six target areas of business rules and how they relate to your organization.
Different types of business rules for different types of audiences, projects and deliverables.
A step-by-step approach to reverse-engineer business rules from application code.
Event Trail(s)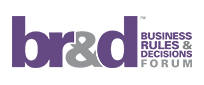 Speaker(s)

Gladys S.W.Lam
Co-Founder & Principal
Business Rule Solutions, LLC
Publisher
BRCommunity.com
Gladys S.W. Lam is a world-renowned authority on business design. She is Principal and Co-Founder of Business Rule Solutions, LLC (www.BRSolutions.com), the most recognized company world-wide in developing business capabilities based on business architecture and business rules. Based upon her experiences consulting to over two hundred organizations, Ms. Lam developed the landmark BRS methodology with Ronald G. Ross featuring numerous innovative techniques including popular ConceptSpeak™ and RuleSpeak™. She co-authored Building Business Solutions: Business Analysis with Business Rules (2nd Ed.).
Ms. Lam is widely known for her lively, pragmatic style. She speaks and teaches worldwide at conferences and other professional events. She is also Executive Director of the Building Business Capability (BBC) Conference, the official conference of the IIBA®. She also chairs the steering committee for the Business Rules Excellence Awards (BREA). Ms. Lam is Co-Founder of BRCommunity.com, professionals and home of Business Rules Journal.
Ms. Lam is an expert on business project management, having managed numerous large-scale projects across a variety of industries and government organizations. She works comfortably with senior executives and senior management providing insights and advice on business solutions to business problems. She is highly effective with mentoring and training business analysts and other professionals.
Ms. Lam is recognized for her ability to identify the source of business issues, and for her effectiveness in developing pragmatic approaches to resolve them. She has gained a world-class reputation for fostering positive professional relationships with principals and support staff on projects.
Ms. Lam graduated from the University of British Columbia with a B.S. in Computer Science.
Gladys's 2016 Presentations:
Engineering the Business Experience: How Business Rules, Business Processes, and Requirements Can All Work Together


Tuesday, November 1, 2016 (9:00 am – 12:00 pm)

Forward Engineering, Reverse Engineering — Know How to Capture your Business Rules


Wednesday, November 2, 2016 (11:35 am – 12:35 pm)