2:00 pm – 3:00 pm | Presentation | Room: Forum 3-5
We Got the Funding for Maturing our Business Rules and Process Management Capabilities. Now What?!
Presented by: Jeanine Bradley

In 2014, we sold maturing our business rules and process management capabilities to our executive team. In 2015, we brought in 2 consultancies and with their help had success on 2015 pilots. This enabled us to sell a multi-million $, multi- year program to our Board of Directors, the CIOs and COOs of the seven Class 1 railroads. In 2016, we are taking our program enterprise wide by engaging all 5 Railinc product lines with change implications on our SDLC processes, business and IT roles and responsibilities and adding auditing requirements. The rate and volume of change takes a highly organized and coordinated effort covering all of the components of a program to help make it successful and sustainable. We will show the work stream design of our program which includes; business assessments, technical assessments, learn by doing's, metrics, governance, proof of concepts, training and an application modernization portfolio all wrapped in overarching change management and program management techniques.
Learning objectives:
Designing a Program for Sustainable Change
Making Culture Change Real
Balancing individual motivations with company strategy
Event Trail(s)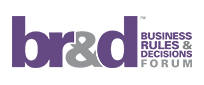 Speaker(s)

Jeanine Bradley
Director, Cross Functional Program Management
Redhat
Jeanine has had an interesting career path over the past 20 years serving in roles spanning sales, marketing, operations, consulting, project/program management, business architecture, and strategic planning. I've been in roles with direct reports in 6 different countries, running global programs in 4 regions with 26 work streams, and as an individual contributor serving as a champion of change in the most challenging of political arenas. The span of variety in my career has awarded me with a unique insights on business drivers and motivators and the ecosystem of enablers needed to deliver sucessful outcomes.
Jeanine's 2016 Presentations:
We Got the Funding for Maturing our Business Rules and Process Management Capabilities. Now What?!


Wednesday, November 2, 2016 (2:00 pm – 3:00 pm)