3:10 pm – 4:10 pm | Presentation | Room: Forum 3-5
Building Change Capacity From the Top Down - A Hospital's Transformation Journey
Presented by: Laura Thompson, Sandra Foster

The reactive culture that exists within healthcare is not sustainable. Transformation will be critical in order to adapt in an ever changing landscape and complex patient needs. Success will require a shift in culture, one that begins with leaders that are prepared to embrace their role as exceptional agents for change. This case study will demonstrate how Business Architecture, Business Process Management and Organizational Change Management is being leveraged to structure, direct and deliver large scale transformation within a Hospital. The presenters will share highlights and lessons learned from transformation inception through to implementation.
Learning Objectives:
Leveraging business architecture to structure and direct transformation
Coaching to build "exceptional leaders of change"
Driving engagement and collaboration with process
Event Trail(s)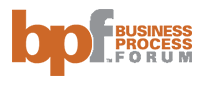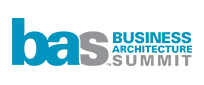 Speaker(s)

Laura Thompson, CBAP
Practice Lead Business Transformation
Capstone Ridge Group
Laura Thompson is the practice lead for Business Transformation at Capstone Ridge Group. She has over 19 years of Business and IT consulting experience that spans Healthcare, Telecommunications, Government and the Insurance sector of the Financial Services industry.
Laura is a CBAP certified in BPM and organizational change management. She is passionate about leveraging business architecture and process to ensure end to end coverage of people, process and technology on transformations.
Laura's 2016 Presentations:
Building Change Capacity From the Top Down - A Hospital's Transformation Journey


Wednesday, November 2, 2016 (3:10 pm – 4:10 pm)

Sandra Foster
Managing Partner
Capstone Ridge Group
Partner
BPTrends Associates
Sandra Foster is a results-oriented senior consultant with over 20 years of business transformation experience. She has developed value based, long-term relationships with national and international clients in the private and public sector. Sandra is recognized for her ability to inspire innovative solutions to complex problems in a fast paced, multi task environment with tight time lines.
She is a Certified Management Consultant, a Certified PRINCE2 Project Management Professional, Certified Business Process Management Professional and a PROSCI Certified Organizational Change Management Professional. Sandra is a certified BPTrends Associate Instructor, the curriculum offered by Duke University and 5 other universities around the world. Sandra is a frequent speaker at conferences around the world.
Sandra's 2016 Presentations:
Building Change Capacity From the Top Down - A Hospital's Transformation Journey


Wednesday, November 2, 2016 (3:10 pm – 4:10 pm)