9:00 am – 12:00 pm | Pre-Conference Tutorial | Room: Banda Sea 1 & 2
Discover Your Product's Quality Attributes Before They Discover You
Presented by: Ellen Gottesdiener
Quality attributes, such as performance, usability, robustness, and more, are essential for customer satisfaction and can often have a significant impact on technology selection and design. However, quality attributes are challenging for customers to articulate and are notoriously difficult to elicit. They lurk below the level of user consciousness as unspoken expectations or sometimes, as unanticipated delighters. User stories, the most common way for agile teams to identify user requirements, don't directly accommodate quality attributes. Consequently, quality attributes are often forgotten or ignored until they waylay teams in later delivery cycles, causing user dissatisfaction, deferred value and unnecessary rework.
In this tutorial, we explore techniques that engage customers and technical people alike in proactively uncovering these crucial requirements.
Attendees will:
Learn how to integrate quality attributes into your requirements discovery practices using the 7 Product Dimensions.
See how to uncover quality attributes by exploring both functional and nonfunctional dimensions of product requirements.
Discuss specification techniques to ensure that quality attributes requirements are comprehensible and testable.
Learn how to promote quality attributes from afterthought to first-class citizens in the world of agile requirements.
Event Trail(s)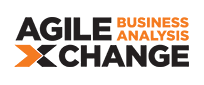 Speaker(s)

Ellen Gottesdiener
CEO / Agile Product Coach
EBG Consulting, Inc.
Ellen Gottesdiener is an Agile Product Coach and CEO of EBG Consulting, focused on helping product and development communities produce valuable outcomes through product agility. Ellen is known in the agile community as an instigator and innovator for collaborative practices for agile product discovery and using skilled facilitation to enable healthy teamwork and strong organizations.
Ellen's 2017 Presentations:
Discover Your Product's Quality Attributes Before They Discover You


Monday, November 6, 2017 (9:00 am – 12:00 pm)

Practical and Passionate Product Ownership


Wednesday, November 8, 2017 (3:10 pm – 4:10 pm)