3:10 pm – 4:10 pm | Presentation | Room: Oceana 3-5
Practical and Passionate Product Ownership
Presented by: Ellen Gottesdiener

Agile product ownership is arguably the most important work leading to successful product outcomes. Product owners need to be inventive, yet intensely focused; collaborative, yet decisive; far-sighted, yet detail-oriented. In this session, Ellen will share how product management and product ownership intersect, the key practices of practical and passionate product owners, and the aptitudes and attitudes that successful product owners embody.
Learning Objectives:
Understand product ownership in context with product management and product delivery
Identify practical ways POs attend to product vision, value and flow
Learn how passionate product owners engender trust
Appreciate the attitudes and aptitudes of practical and passionate product ownership
Event Trail(s)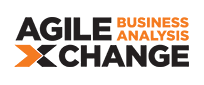 Speaker(s)

Ellen Gottesdiener
CEO / Agile Product Coach
EBG Consulting, Inc.
Ellen Gottesdiener is an Agile Product Coach and CEO of EBG Consulting, focused on helping product and development communities produce valuable outcomes through product agility. Ellen is known in the agile community as an instigator and innovator for collaborative practices for agile product discovery and using skilled facilitation to enable healthy teamwork and strong organizations.
Ellen's 2017 Presentations:
Discover Your Product's Quality Attributes Before They Discover You


Monday, November 6, 2017 (9:00 am – 12:00 pm)

Practical and Passionate Product Ownership


Wednesday, November 8, 2017 (3:10 pm – 4:10 pm)