1:30 pm – 4:30 pm | Pre-Conference Tutorial | Room: Java 1 & 2
Decision-Centric Business Transformation: Decision Table Modeling
Presented by: Jan Vanthienen
Whether simplifying business processes; increasing straight through processing; applying big data, advanced analytics or AI/cognitive technology; or looking for dramatic reductions in time to market, many transformation opportunities require a focus on decision-making. In fact, a focus on decisions first, decision-centric business transformation, is often the most effective way to achieve long-lasting transformation.
Business decisions are important, but are often hidden in process flows and process activities. Separating decisions from the process simplifies the process model. The Decision Model and Notation(DMN) standard emphasizes the importance of business decisions, and also offers a standard notation for decision modeling.
Once decision requirements have been modeled, the logic of those decisions must be captured effectively. Decision logic can take many forms of which decision tables are the most important. Decision tables have always been known for their ability to offer a compact, readable and manageable representation of decision logic.
The decision table concept has been refined throughout the years into a strict and powerful modeling technique (based on consistency by construction, normalization, completeness, correctness, …).
This tutorial takes you through decision table methodology, including best practices, examples and experiences with different decision representations, for modeling decision rules by business experts in real business situations (insurance, legislation, credit scoring, operating procedures, …).
This tutorial is self-contained but is designed to be complemented by the Decision-Centric Business Transformation: Decision Modeling tutorial by James Taylor.
What you will lean:
How to transform poorly documented, mostly manual, decisions into correct and automatable decisions
A simple 8 step method to construct good, compact, normalized and optimized decision tables in the DMN standard
How decision modeling can be used with, without, before or next to business process modeling
But mainly: lessons from a long experience on how to build, analyze and verify decision table models for business analysis and business processes in numerous application domains
Event Trail(s)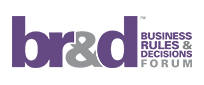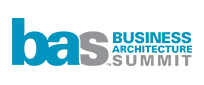 Speaker(s)

Jan Vanthienen
Professor in Information Management
K.U. Leuven
Jan Vanthienen is professor of information management at the Business Information Systems Group of KU Leuven (Belgium), where he is teaching and researching on business rules, processes and decisions. The area of business rules modeling, validation and verification, and decision modeling in the context of business process modeling has been his major area of research and expertise for many years. He is a regular speaker at BBC, where his nickname seems to be: not (just) the decision table guy.
Jan's 2017 Presentations:
Decision-Centric Business Transformation: Decision Table Modeling


Tuesday, November 7, 2017 (1:30 pm – 4:30 pm)

The Realities of Process-Decision Integration


Thursday, November 9, 2017 (3:20 pm – 4:20 pm)