3:20 pm – 4:20 pm | Presentation | Room: Oceana 8-10
The Realities of Process-Decision Integration
Presented by: Jan Vanthienen

Business processes using or calling decisions seems to be the common scenario for process-decision integration. But that is only one simple case.
This presentation will be about different scenarios for integrating decisions and processes, and about guidelines for keeping both models separate and mutually consistent.
There are many more scenarios in real business than the simple case: scenarios where intermediate decisions produce results needed elsewhere in the process model, scenarios with incomplete inputs, scenarios which impose an order on decision execution, scenarios where the process model can be optimized based on the decision model (and some criteria).
What you will learn:
The relation between decisions and processes
Different integration scenarios
Lessons learned from a long experience on how to build, analyze, verify and optimize decision models and their relation to processes.
Event Trail(s)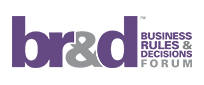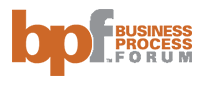 Speaker(s)

Jan Vanthienen
Professor in Information Management
K.U. Leuven
Jan Vanthienen is professor of information management at the Business Information Systems Group of KU Leuven (Belgium), where he is teaching and researching on business rules, processes and decisions. The area of business rules modeling, validation and verification, and decision modeling in the context of business process modeling has been his major area of research and expertise for many years. He is a regular speaker at BBC, where his nickname seems to be: not (just) the decision table guy.
Jan's 2017 Presentations:
Decision-Centric Business Transformation: Decision Table Modeling


Tuesday, November 7, 2017 (1:30 pm – 4:30 pm)

The Realities of Process-Decision Integration


Thursday, November 9, 2017 (3:20 pm – 4:20 pm)