1:30 pm – 4:30 pm | Pre-Conference Tutorial | Room: Oceana 8-10
Digital Transformation: New Realities Require New Architecture
Presented by: Michael Rosen
Many organizations are facing the challenges and opportunities of a lifetime with digital transformation. This requires a fundamental shift in not only how companies interact with customers/partners/employees, but also in how Business and IT Organizations interact with each other. Architecture is key to making these transformations successful, but at the same time, new realities requires new architectural thinking.
New application and omni-channel architectures need to expand beyond social and mobile. Information architectures need to include big data, new data, analytics, cognitive computing, and be tightly integrated with solutions and customer experience. And of course, IoT, the cloud and security affect everything. Business architectures need to take all of these forces into account to meet immediate business imperatives, drive strategy, and prioritization transformation initiatives. And above all, business architecture needs to be designed for flexibility, speed, and change.
This presentation will put Business Architecture into the context of digital transformation, describe the opportunities and challenges this presents, and illustrate some successful architecture scenarios with industry case studies.
Participants in this session will learn:
What are the new architecture requirements and challenges for digital transformation
Sense, Compute, Act – The new digital paradigm
How to enable transformation with next generation business architecture
Event Trail(s)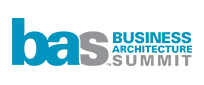 Speaker(s)

Michael Rosen
Chief Scientist
Wilton Consulting Group
Founder, VP
Business Architecture Guild
Mike Rosen is Chief Scientist at Wilton Consulting Group. He is also VP and Founder of the Business Architecture Guild. For the past 15 years he was Chief Scientist of Wilton Consulting Group which specializes in helping organizations create and get value from Business and Enterprise Architectures. Mr. Rosen has over 35 years experience in architecture and application development, has held numerous CTO and Chief Architecture positions, and is internationally regarded for his presentations and courses in architecture.
Michael's 2017 Presentations:
Digital Transformation: New Realities Require New Architecture


Tuesday, November 7, 2017 (1:30 pm – 4:30 pm)

BA's Guide to Architecture — How to use Business Architecture for Digital Transformation


Thursday, November 9, 2017 (2:10 pm – 3:10 pm)