2:10 pm – 3:10 pm | Presentation | Room: Oceana 11 & 12
BA's Guide to Architecture — How to use Business Architecture for Digital Transformation
Presented by: Michael Rosen

Architecture is a critical enabler of digital transformation, IT flexibility, stability, performance, operational excellence, and more. However, in the past, Architecture has often failed to deliver on its promise, prompting many business partners to forego architecture efforts…unfortunately, just when it is needed the most.
Business Analysts don't need to be experts in architecture, but they do need to understand the value proposition of architecture, why it is critical, and how to use architecture to help frame analysis. At the same time, Business Architects need to understand how to make architecture successful, how to focus it on outcomes, and past misstep to avoid. Together, they need to understand how to align portfolios and initiatives to strategies, improve decisions, avoid siloes, and drive sustainable digital transformation.
Participants in this session will learn:
Why the BA (Business Analyst and Business Architect) is your friend.
What are the architecture requirements and challenges for sustainable digital transformation
The architecture value proposition
How to "ruthlessly focus" architecture on enterprise outcomes
Architecture as a tool for protfolio and initiative planning
Event Trail(s)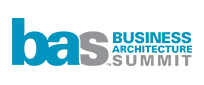 Speaker(s)

Michael Rosen
Chief Scientist
Wilton Consulting Group
Founder, VP
Business Architecture Guild
Mike Rosen is Chief Scientist at Wilton Consulting Group. He is also VP and Founder of the Business Architecture Guild. For the past 15 years he was Chief Scientist of Wilton Consulting Group which specializes in helping organizations create and get value from Business and Enterprise Architectures. Mr. Rosen has over 35 years experience in architecture and application development, has held numerous CTO and Chief Architecture positions, and is internationally regarded for his presentations and courses in architecture.
Michael's 2017 Presentations:
Digital Transformation: New Realities Require New Architecture


Tuesday, November 7, 2017 (1:30 pm – 4:30 pm)

BA's Guide to Architecture — How to use Business Architecture for Digital Transformation


Thursday, November 9, 2017 (2:10 pm – 3:10 pm)