10:25 am – 11:25 am | Presentation | Room: Oceana 6
Examining the Product Owner Role
Presented by: Kent J. McDonald

As with everything else related to agile, the nature of the Product Owner role, and whether it is needed at all, depends a great deal on context. As teams discover this, it leads to some common questions:
What do Product Owners Really Do?
Where Do Product Owners Fit?
Do we even need Product Owners?
Attend this session to examine the Product Owner role and attempt to answer the above questions. The presenter will share his experiences and give you a chance to share your perspectives with each other.
By the end of the session, you'll have more insight into the Product Owner role and how it applies (or not) to your situation. This includes an understanding of common organizational models for product owners (including what part of the organization they fit in), how to determine appropriate product ownership responsibilities for your situation, and whether you need Product Owners to have successful product ownership.
Learning Objectives:
Identify which common organizational models for product owners fits your situation
Determine appropriate product ownership responsibilities and practices for your situation
Identify other attendees who have had product owner experiences that you can share ideas with going forward.
Event Trail(s)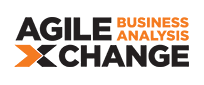 Speaker(s)

Kent J.McDonald
Writer and Product Manager
KBP.media
Kent is a writer and product manager who helps product people deliver powerful internal products. He has IT and product development experience in a variety of industries including financial services, health insurance, nonprofit, and automotive. Kent practices his craft as product manager at the Agile Alliance and shares his ideas and experiences at KBP.media. When not writing or product managing, Kent is his family's #ubersherpa, listens to jazz and podcasts (but not necessarily podcasts about jazz), and collects national parks.
Kent is author of Beyond Requirements: Analysis with an Agile Mindset and co-author of Stand Back and Deliver: Accelerating Business Agility.
Kent's 2017 Presentations:
Examining the Product Owner Role


Wednesday, November 8, 2017 (10:25 am – 11:25 am)

Agile Business Analysis — State of the Practice


Thursday, November 9, 2017 (8:00 am – 8:50 am)