11:35 am – 12:35 pm | Presentation | Room: Oceana 11 & 12
Demystifying Strategy: Business Architecture + Client Experience = Magic
Presented by: Kristin Schroeder, Alyson Roth

Why are customer experience and business architecture such hot topics in the world of business analysis? These disciplines have the potential to help teams define and deliver new kinds of business value. In this presentation, we take that idea one step further by showing how the partnership between these two disciplines leads to meaningful and lasting business transformation—pure magic. We seek to demystify strategy by sharing the repeatable process that we use at Mayo Clinic to bring the worlds of business architecture and client experience in order to enable holistic, inside-out and outside-in thinking. We'll share a look at our work products and tell true stories of what it was really like to bring these worlds together—the good, the bad, the ugly, the unicorns and puppies.
Learning Objectives:
The problem – understand what we mean by strategy, and why strategy is so hard to do well
The philosophy – understand the mindset and approach required for success
The products – get a look at the process and templates we created to bring business architecture and client experience together1`
The partnership – understand the nature of the business architecture and client experience collaboration
The process – hear lessons learned to help YOU get started down this path
Event Trail(s)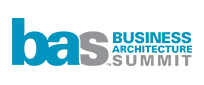 Speaker(s)

Kristin Schroeder, CBAP
Manager - Business Architecture
Mayo Clinic
Kristin Schroeder is the Manager - Business Architecture for the Mayo Clinic Department of Laboratory Medicine and Pathology. Prior to this role, Kristin spent 18 years as a business analyst and she was CBAP certified in 2009. Kristin is also an Adjunct Instructor for a local community college, responsible for building business analysis curriculum and delivering in both classroom/live and virtual/online settings. Kristin is currently responsible for creating a business architecture practice. Kristin's StrengthsFinder strengths are Relator, Significance, Communication, WOO, and Command.
Kristin's 2017 Presentations:
Demystifying Strategy: Business Architecture + Client Experience = Magic


Wednesday, November 8, 2017 (11:35 am – 12:35 pm)

Governance Panel


Wednesday, November 8, 2017 (4:50 pm – 5:50 pm)

Alyson Roth
Manager - Client Experience
Mayo Clinic
Alyson Roth is the Manager, Client Experience, for the Department of Laboratory Medicine and Pathology at Mayo Clinic and Mayo Medical Laboratories in Rochester, Minnesota. Alyson and her team are responsible for defining the client experience practice, driving the voice of the client into initiatives and projects, and facilitating future business strategy through an intense focus on the client experience. Prior to her current role, Alyson served Mayo Clinic as a principal business analyst and spent 16 years at IBM in roles spanning corporate client experience strategy, content strategy, and usability engineering. Alyson's StrengthsFinder strengths are Strategic, Activator, Maximizer, Input, and Ideation.
Alyson's 2017 Presentations:
Demystifying Strategy: Business Architecture + Client Experience = Magic


Wednesday, November 8, 2017 (11:35 am – 12:35 pm)