10:40 am – 11:40 am | Presentation | Room: Oceana 11 & 12
Picking your Battle — Maturity Model Driven Business Decision Making
Presented by: Amy Smith

Have you implemented a great system/process for your team but you don't see any improvement? Is your team relapsing into chaos even after streamlining efforts?
Does your team have a low morale because of their perceived failures?
We have acted as internal consultants for a team defined by all the above questions and we would like to take you through our journey to turn the ship around. Blending Business Analysis, Process Architecture and Change Management techniques- we managed to move the needle and in the process- get a great story to share. This story has no fairy-tale ending- but a good foundation for the future with many lessons learned and techniques perfected.
Learning Objectives:
Root cause analysis through process discovery and data
Change management and communication plans
Presenting data and results to executives
Event Trail(s)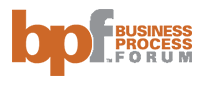 Speaker(s)

Amy Smith
Sr. Manager - Operations Management
LinkedIn
Amy Smith is the Sr. Manager of the Operations Management team for LinkedIn's Global Customer Operations organization. She is a Six Sigma Black Belt holder with 15+ years of process improvement experience. She specializes in utilizing Lean Six Sigma and change management techniques to streamline and optimize operational and management processes and ensure customer satisfaction. Prior to her career in LinkedIn, she served as the Director of Quality and Continuous Improvement in Lincoln Financial Group.
Amy's 2017 Presentations:
Governance Panel


Wednesday, November 8, 2017 (4:50 pm – 5:50 pm)

Picking your Battle — Maturity Model Driven Business Decision Making


Thursday, November 9, 2017 (10:40 am – 11:40 am)