11:50 am – 12:50 pm | Presentation | Room: Banda Sea 1 & 2
Is the Future of Project Management #noprojects?
Presented by: Evan Leybourn, Shane Hastie

Take a moment to consider a controversial idea. An end to IT projects, project management & project managers. There is one simple reason why the entire project process is flawed from the start. If you need to run a project, youíve already failed.
By definition, an IT project is a temporary structure to govern and deliver a complex change (such as a new product or platform) into an organisation. However, to be truly competitive, an organisation needs to be able to deliver a continuous stream of change. Managed properly, this negates the need for a project and the associated cost overheads.
This is fundamentally what #noprojects is. The approach, structure, tactics and techniques available to successfully deliver continuous change. At its core, #noprojects is predicated on the alignment of activities to outcomes, measured by value, constrained by guiding principles and supported by continuous delivery technologies.
This presentation will introduce you to #noprojects. You will learn how to define an outcome and create an Outcome Profile.
Learning Objectives:
How to structure "projects", teams and divisions around continuous value delivery
How to define outcomes (rather than outputs) and use this as the key organisational driver of work
Event Trail(s)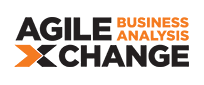 Speaker(s)

Evan Leybourn
APAC Agile Leader
IBM
Evan is the Founder and CEO of the Business Agility Institute; an international membership body to both champion and support the next-generation of organisations. Companies that are agile, innovative and dynamic - perfectly designed to thrive in today's unpredictable markets. We connect leaders across industries and regions to share their experiences and insights with each other. Our flagship event, the Business Agility Conference will run in New York from March 14th. Evan is also the author of Directing the Agile Organisation and will soon be publishing his next book on #noprojects.
Evan's 2017 Presentations:
Is the Future of Project Management #noprojects?


Thursday, November 9, 2017 (11:50 am – 12:50 pm)

Shane Hastie
Director of Agile Learning Programs
ICAgile
Shane Hastie joined ICAgile in 2017 as the Director of Agile Learning Programs. He has oversight in the strategic direction and expansion of ICAgile's learning programs, including maintaining and extending ICAgile's learning objectives, providing thought leadership and collaborating with industry experts, and supporting the larger ICAgile community, which includes more than 90 Member Organizations and approximately 50,000 ICAgile certification holders.
Over the last 30+ years Shane has been a practitioner and leader of developers, testers, trainers, project managers and business analysts, helping teams to deliver results that align with overall business objectives. He spent 15 years as a professional trainer and consultant specializing in Agile practices, business analysis, project management, requirements, testing and methodologies for SoftEd in Australia, New Zealand and around the world.
Shane was a member of the core team who led the production of V3 of the Business Analysis Body of Knowledge and was part of the team for both versions of the Agile Extension of the BABOK. He was a member of the board of the Agile Alliance from 2011 until 2016.
Shane's 2017 Presentations:
Agile Business Analysis — State of the Practice


Thursday, November 9, 2017 (8:00 am – 8:50 am)

Is the Future of Project Management #noprojects?


Thursday, November 9, 2017 (11:50 am – 12:50 pm)