3:20 pm – 4:20 pm | Presentation | Room: Oceana 11 & 12
Work Smarter, Not Harder
Presented by: Steven Stanton

When employees are too busy to think, innovation suffers and when the urgent drives out the important, performance suffers. Many organizations are stuck in the Busyness Trap; wasting hours every day slogging through email and spending far too much time in unproductive meetings.
The traditional organizational model is badly aligned with today's competitive imperatives of speed and agility. The big question becomes: "Can big industrial-era organizations survive in today's environment?"
This session will focus on the keys to organizational survival and success. For large organizations to thrive, they must focus on digitizing their processes, improving their sensing and measurement, and embracing transformational change. But these actions are very difficult to accomplish in fragmented and politicized organizations. Making this transformation even more difficult is the problem of "project-itis", caused by the creation of hundreds of disconnected improvement efforts. Instead of accelerating change, this chaotic approach to performance improvement only helps to sustain the status quo. To win, organizations need to focus all their resources and energies on those few initiatives that are core to transformation.
Learning Objectives:
How to improve with fewer projects
How to make time for thinking and reflection
How to succeed at transformation
Event Trail(s)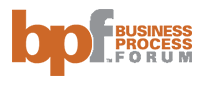 Speaker(s)

Steven Stanton
Managing Partner
FCB Partners
Steven Stanton is one of the pioneers of process innovation. His work is focused on improving the connections between processes, strategy, and governance and facilitating successful business transformation. In doing so, he has consistently assisted his clients in achieving significantly improved business performance.
Through his consulting, writing, and teaching, Mr. Stanton has participated in the development of many of the most innovative and valuable business ideas of the past ten years such as Reengineering and Process Management.
Mr. Stanton is the co-author, with Dr. Hammer, of the "Reengineering Revolution" (HarperBusiness) and the Harvard Business Review article "How Process Organizations Really Work". In addition, he has published many articles on business transformation, and is a leading management thinker frequently cited by national publications.
Steven's 2017 Presentations:
Digitize Your Processes


Tuesday, November 7, 2017 (9:00 am – 12:00 pm)

Work Smarter, Not Harder


Thursday, November 9, 2017 (3:20 pm – 4:20 pm)