9:00 am – 12:00 pm | Pre-Conference Tutorial | Room: Grand Oaks H
The Core Concepts of Business Architecture
Presented by: Roger Burlton
Business Architecture provides a strong foundation for business-wide transformation, digitization and optimization and is the basis for having an agile business. Given the inherent complexities, making the right choices in what to change is not simple. Avoiding duplication and sub-optimization means that all of the moving parts must be classified, well understood and inter-connected before change can confidently begin. Business Architecture subject areas are numerous. Processes and capabilities and other important domains are complex enough. Being able to find the interconnections among them is even more so. A well-formed Business Architecture can help untangle the confusion and deliver inherently adaptable solutions.
This session will introduce some of the critical elements needed.
Stakeholder Value Orientation
Business Concepts / Information models
Business Processes
Business Capabilities
Business Measurement
Change Prioritization
Process / Capability Alignment
Event Trail(s)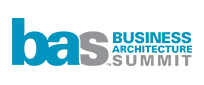 Speaker(s)

Roger Burlton
President and Managing Partner
Process Renewal Group
Founder
BPTrends Associates
Roger is a respected pioneer in the introduction of innovative approaches for Business Management. He is a world leader in the field of Business Process Management, having authored one of the most read and followed books on the topic early in BPM's growth as well as the Business Process Manifesto. Roger's leadership is also witnessed by his position as chair of several of the most influential conferences each year on BPM and Business Architecture and by his role as chair of the BPTrends.com Advisory Board. The insights he brings to PRG's consulting clients are thoughtful and pragmatic.
Roger's 2018 Presentations: