11:50 am – 12:50 pm | Chair Spotlight Session | Room: Grand Oaks J & K
The Value of Management is the Management of Value
Presented by: Roger Burlton

Businesses are undergoing tumultuous changes. Moving from the Agricultural Age to the Industrial Age took a revolution that left lots of casualties in its wake. Moving to the Knowledge Age is proving to be no less turbulent. There is no doubt about where this is going but there will be winners and losers in the transition. Is your organization ready for the move to a new way of working? Are you? Our enterprise stakeholders – those outside our companies – will continue to demand even more value for themselves. If you cannot provide it there will be little forgiveness. To be sure, no one in the outside world will care about your internal structures and mechanisms but you will have to get them right -- get all the dots connected -- so no one outside even notices them. End to end value chain optimization and unrelenting value management will be critical. In this age new strategies and innovative ideas cannot be constrained by ancient management hierarchies, broken processes and disjoint technologies. Effective cross functional operations and shared motivation to deliver value will have to become the norm. 'Management' will become a required discipline for all knowledge workers to be able to create value. It will no longer remain trapped in a paralysing organizational hierarchy. Organizations will look for a positive return on their investment in management just the way it viewed return on capital – or the means of production – in industrial times. With continuous flowing business change becoming the norm, internal transformation will be a constant requirement for sustaining business relevance in the marketplace. An unrelenting focus on value will just become normal. This is your future. Will you help make it happen?
Learning Objectives:
Ages and Revolutions – lessons learned
Who cares about value
Value orientation – the value chain, value streams and work
Value and business agility
What this means for analysts, architects and designers
Event Trail(s)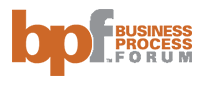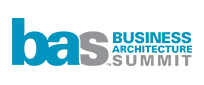 Speaker(s)

Roger Burlton
President and Managing Partner
Process Renewal Group
Founder
BPTrends Associates
Roger is a respected pioneer in the introduction of innovative approaches for Business Management. He is a world leader in the field of Business Process Management, having authored one of the most read and followed books on the topic early in BPM's growth as well as the Business Process Manifesto. Roger's leadership is also witnessed by his position as chair of several of the most influential conferences each year on BPM and Business Architecture and by his role as chair of the BPTrends.com Advisory Board. The insights he brings to PRG's consulting clients are thoughtful and pragmatic.
Roger's 2018 Presentations: