5:15 pm – 6:00 pm | Interactive Session | Room: Grand Oaks H
Applied Analysis Innovation: The Role of the Business Analyst
Presented by: Kevin Haines, Heidi Deras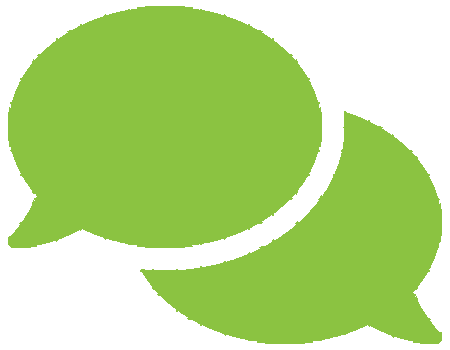 Hear how this presentation relates to Innovation in the Fast Lane
.
Technological innovation is driving the creation of new business models and changing traditional ones. Consumer preferences are changing, with millennials, having grown up with technology at their fingertips, looking to digital tools to complement – or replace – traditional services. When was the last time you had your bank book updated by the bank teller? Heck, when was the last time you even had to see a bank teller. The world is changing and it is changing quickly. Do you want to help lead the change? Do you want to be a disruptor or be disrupted? The BA is crucial to successfully enabling digital transformation. How is your organization adapting to this new need? How are digital opportunities being identified and developed? How does this shift in thinking affect how business analysts and project managers do their work? Join Kevin Haines and Heidi Deras to learn how digital transformation can deliver huge business value. Share your challenges and successes in this interactive forum.
Learning Objectives:
Learn how digitization and customer experience is transforming traditional business models
Learn how user experience and product management techniques can be applied to business analysis
Learn how to anticipate and prepare for emerging digital disruption and embrace resulting change
Speaker(s)

Kevin Haines, CBAP
Principal Consultant / Senior Business Systems Analyst
Online Business Systems
Kevin is passionate about leveraging technology and improving business process to drive business value. He has over 19 years of business analysis experience in a variety of industries using a diverse toolkit of methodologies. Kevin is a Principal Consultant for Online Business Systems, President of the IIBA® Winnipeg Chapter, a Career Mentor, Coach, College Instructor and industry speaker. Kevin is a leader that loves to engage with students, practitioners and other business leaders. Kevin has degrees in Philosophy, Psychology, Finance and MIS from the Asper School of Business. His certifications include Certified Business Analysis Professional (CBAP), Management of Risk, PROSCI Org Change Management and PRINCE2 Practitioner.
Kevin's 2018 Presentations:
Applied Analysis Innovation: The Role of the Business Analyst


Wednesday, November 7, 2018 (5:15 pm – 6:00 pm)

Heidi Deras
Business Analyst
Online Business Systems
Heidi is a tech enthusiast who is passionate about digital transformation, the emerging digital economy, and technological impact on society. She has a Bachelor of Commerce (Honours) degree in Management Information Systems and was inspired as a student to pursue technology, innovation, and digital transformation as a passion and career. Heidi has spoken at a variety of conferences and events about these topics, is currently an agile digital product practitioner, the VP of Sponsorship for the IIBA® Winnipeg, and a Business Analyst Consultant with Online Business Systems.
Heidi's 2018 Presentations:
Applied Analysis Innovation: The Role of the Business Analyst


Wednesday, November 7, 2018 (5:15 pm – 6:00 pm)