8:00 am – 8:45 am | Presentation | Room: Grand Oaks G
Decisions and Processes: Which Comes First?
Presented by: Jan Vanthienen

Business Process Management (BPM) and its life cycle activities – design, modelling, execution, monitoring and optimization – have become a crucial part of business management. Most processes and business process models incorporate decisions of some kind that describe the premises and possible outcomes of a specific situation. Decisions, however, are often hidden or hard-coded in process flows or activities. Traditional process modeling techniques turn out to be rather inadequate for modelling decisions.
DMN (Decision Modeling & Notation) has become a standard for representing and implementing business decisions in real business situations and processes. But how do both approaches work together? What if decisions results are used in later process steps? What is the process to make a decision? Which comes first?
What you will learn:
This presentation takes you from the secrets behind decision modeling to productive decision management in real business situations and processes.
Hear all about integration scenarios, best practices, based on years of experience in modeling decisions and processes.
Learning Objectives:
How to model business decisions
How to integrate decisions and processes
How to build good decision tables
Event Trail(s)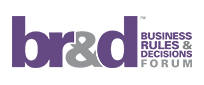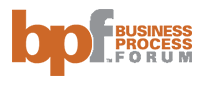 Speaker(s)

Jan Vanthienen
Professor in Information Management
K.U. Leuven
Jan Vanthienen is professor of information management at the Business Information Systems Group of KU Leuven (Belgium), where he is teaching and researching on business rules, processes and decisions. The area of business rules modeling, validation and verification, and decision modeling in the context of business process modeling has been his major area of research and expertise for many years. He is a regular speaker at BBC, where his nickname seems to be: not (just) the decision table guy.
Jan's 2018 Presentations:
Business Decision Tables


Monday, November 5, 2018 (1:30 pm – 4:30 pm)

Decisions and Processes: Which Comes First?


Friday, November 9, 2018 (8:00 am – 8:45 am)