9:00 am – 12:00 pm | Pre-Conference Tutorial | Room: Roman I & II
Business Analysis in an Agile World
Presented by: Jas Phul
Organizations have embraced the concept of including BA Professionals on projects utilizing "agile" approaches since the publication of "Agile Extension to the BABOK® Guide, version 1.0". We have learned much from those that have used version 1.0 and frankly, lots has changed. So how do traditional BA Professionals transition to the "agile" world and successfully contribute to that work? And what are the latest learnings that you can leverage for even greater future success in the agile world?
This tutorial answers those questions and many more:
Discuss what it means to be "agile"
Discuss how business analysis practiced with an "agile" approach differs from that in the traditional plan driven approach
Discuss the importance of developing an "agile" mindset
Identify specific high-value technique that should be adopted as a part of the BA Professional's toolkit for agile approaches
Discuss the lessons learned from utilizing the "Agile Extension to the BABOK® Guide, version 1"
Identify the latest evolution of practices that BA Professionals can leverage for success in the "agile" world
Event Trail(s)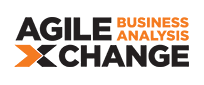 Speaker(s)

Jas Phul
Associate Director, ESR
IIBA®
Jas is a seasoned professional whose career has spanned over 25 years of helping project teams and organizations reach their potential. As a Certified Business Analysis Professional® (CBAP®), a Project Management Professional® (PMP®), a Certified Agile Project Manager (Cert. APM®), and a Certified Change Management Expert (Prosci®), Jas leverages a unique combination of knowledge, skills and experience for each challenge.
During his career, Jas has experienced a wide variety of industries as a Business Analyst, Project Manager, Technical Specialist, IT Software Development Manager, and Senior Management Consultant. He provides deep expertise in helping organizations leverage and integrate best practices across multiple disciplines to dramatically improve organization performance.
In his role of Product Manager – BA Practice Development at IIBA® (International Institute of Business Analysis), Jas serves a global community of business analysis professionals, providing innovative products and services that can be leveraged at an organizational level to drive better business outcomes.
Jas's 2016 Presentations: