1:30 pm – 4:30 pm | Pre-Conference Tutorial | Room: Oceana 6
Agile Business Analysis: Why, What and How
Presented by: Steve Adolph, Jas Phul
Based on real world application of agile business analysis techniques, IIBA® presents the definitive tutorial on Agile Business Analysis.
Organization are increasingly leveraging agile practices and The Agile Extension to the BABOK® Guide (Agile Extension") communicated the importance of effective agile business analysis. However much has changed since this was published in 2013.
IIBA® has updated this valuable resource to bring you the community's current knowledge and experience. This tutorial leverages the latest updates to the Agile Extension to help you successfully transition to the Agile world.
Utilizing IIBA®'s work with leading experts from the Business Analysis and Agile Communities, we will discuss the latest evolution of practices that BA Professionals can leverage for success in the "agile" world.
This tutorial is focused on the practical application of tried and true practices and will help you:
Develop an "agile mindset" that positions you for success
Understand effective agile business analysis techniques that allow you to deliver value
Identify the latest evolution of practices that BA Professionals can leverage for success
Position you to create better business outcomes which can be delivered incrementally and quickly
Learning Objectives:
Understand the need for developing an "agile mindset"
Identify effective agile business analysis techniques you can use
Understand how to create better business outcomes, faster than ever before
Event Trail(s)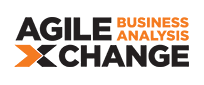 Speaker(s)

Steve Adolph
President Development Knowledge
University of British Columbia
Charismatic leader with international experience creating leading edge business and technical solutions through rare combination of development skills and people focus coupled with business vision and management expertise. Highly adept at integrating business goals, technological capacities, and customer needs to produce solutions that satisfy customers, drive business growth. Repeatedly mentor development teams to deliver above average performance while creating improved intra- and inter-departmental communications.
Leading edge resource to customers and team members in project planning, requirements elicitation & analysis, user cases & stories and agile development & methodology.
Steve's 2017 Presentations:
Agile Business Analysis: Why, What and How


Monday, November 6, 2017 (1:30 pm – 4:30 pm)

Jas Phul
Associate Director, ESR
IIBA®
Jas is a seasoned professional whose career has spanned over 25 years of helping project teams and organizations reach their potential. As a Certified Business Analysis Professional® (CBAP®), a Project Management Professional® (PMP®), a Certified Agile Project Manager (Cert. APM®), and a Certified Change Management Expert (Prosci®), Jas leverages a unique combination of knowledge, skills and experience for each challenge.
During his career, Jas has experienced a wide variety of industries as a Business Analyst, Project Manager, Technical Specialist, IT Software Development Manager, and Senior Management Consultant. He provides deep expertise in helping organizations leverage and integrate best practices across multiple disciplines to dramatically improve organization performance.
In his role of Product Manager – BA Practice Development at IIBA® (International Institute of Business Analysis), Jas serves a global community of business analysis professionals, providing innovative products and services that can be leveraged at an organizational level to drive better business outcomes.
Jas's 2017 Presentations: