1:30 pm – 4:30 pm | Pre-Conference Tutorial | Room: Timor 1 & 2
Improving Process Improvement: Delivering on the Promise
Presented by: Roger Tregear
Premise: the most efficient and effective process in any organization must be 'Improve process performance'.
Reality check: whatever else is going on with architectures, frameworks, methodologies etc., if improved processes are not enhancing organizational performance, our process management and improvement efforts are waste to be eliminated. Process improvement must be a practice, not a theory; it must be a reality, not an aspiration.
Current situation: too many process improvement projects take too long, cost too much, and deliver too little. Most process improvement activity is driven by short-term operational demands rather than a systematic approach to continuous improvement. This is not acceptable. The process of process improvement requires urgent attention.
Action: This tutorial describes many ways to strip waste out of process improvement. Join me if you want to improve your personal ability to improve processes. We won't be trying to change the world; we'll be focused on changing you and the contribution you'll make as soon as you are back at work. You will learn, and practice, new techniques to improve process improvement.
Attendees will learn how to:
Widen the search for process improvement options,
Use practical techniques for better process improvement,
Change from random acts of management to systematic improvement, and
Deal with the need to both discover AND deliver process improvements.
Event Trail(s)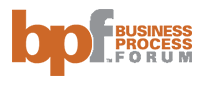 Speaker(s)

Roger Tregear
Consulting Director
Leonardo Consulting
Roger Tregear delivers BPM education and consulting assignments, bringing to them 30 years of management consulting experience. He spends his working life talking, thinking, and writing about the analysis, improvement, innovation, and management of business processes. His work has taken him to Australia, New Zealand, Bahrain, Belgium, Nigeria, South Africa, South Korea, Saudi Arabia, The Netherlands, Jordan, United Arab Emirates, and the USA.
Roger is a regular columnist for BPTrends. He is author of Practical Process (2013), co-author of Establishing the Office of Business Process Management (2011), and contributed the chapter Business Process Standardization in The International Handbook on BPM (2010, 2015). With Paul Harmon, Roger edited Questioning BPM? (2016). Roger's iconic book, Reimagining Management, was also published in 2016. Process Precepts (2017), Roger's latest book, involves a cosmopolitan, global team in discussions about the process of management.
Roger's 2017 Presentations:
Improving Process Improvement: Delivering on the Promise


Tuesday, November 7, 2017 (1:30 pm – 4:30 pm)

Cultivating Business Transformation: A Packet of Seeds and a Shovel is not Gardening


Thursday, November 9, 2017 (2:10 pm – 3:10 pm)

Opinion of Gurus Panel: Building for Change


Friday, November 10, 2017 (11:30 am – 12:30 pm)