11:50 am – 12:50 pm |

| Room: Pacifica Ballroom 4-6
From Business Architecture to Operational Results
Presented by: Roger Burlton

Strategic business analysis and business architecture both strive to establish a set of usable and reusable models that effectively describe a business in terms of its core foundation in order to guide change. A useful architecture provides the rationale, context, and scope for solution design and thereby defines the work of many business analysts. But operations managers may not want to hear about architecture. They are more concerned with how well 'the rubber hits the road', desperately trying to deliver day to day operating results for which they are accountable. To be effective, then, all aspects of a business architecture must be in complete synch with the needs of business operations for better performance and change.
This session will elaborate how the 'business architecture' and the 'business operating' models can evolve in harmony with one another and how business capabilities and operational processes can co-exist to drive the best results faster and with more agility. Through the use of case studies it will illustrate how implementation and digital transformation are better delivered when everything is aligned up front.
Learning Objectives:
Learn the collaborative roles of business architects, operating managers and business analysts in business architecture and business operations
Discover why a business concept model provides the foundation for capabilities, value streams, information and business process design
Discover how the dots connect to provide a complete solution that works on the front lines

Event Trail(s)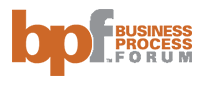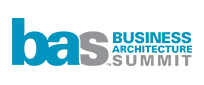 Speaker(s)

Roger Burlton
President and Managing Partner
Process Renewal Group
Founder
BPTrends Associates
Roger is a respected pioneer in the introduction of innovative approaches for Business Management. He is a world leader in the field of Business Process Management, having authored one of the most read and followed books on the topic early in BPM's growth as well as the Business Process Manifesto. Roger's leadership is also witnessed by his position as chair of several of the most influential conferences each year on BPM and Business Architecture and by his role as chair of the BPTrends.com Advisory Board. The insights he brings to PRG's consulting clients are thoughtful and pragmatic.
Roger's 2017 Presentations: