4:50 pm – 5:50 pm | Presentation | Room: Java 1 & 2
Adopting Process and Decision Technology - the Subject Matter Expert's Perspective
Presented by: Alexandra Caraballo, James Taylor

Kaiser Permanente is the nation's largest not for profit healthcare network. Its not for profit mission means that philanthropy - making grants to organizations and projects that improve the health of their communities - is a critical part of the organization. The National Philanthropy group handles around 200 applications and manages about $10 million in grants for community engagement and philanthropy every year. Potential spread of this model beyond the National Philanthropy group to Kaiser Permanente's eight Regions and 37 grant making entities could impact the process and decision models for the handling of approximately 5,000 applications and $80-$90 million in grants across the organization.
A desire for more transparency, consistency and efficiency has led the group to work with Kaiser Permanente IT to develop business process and decision solutions for the group. Process models, decision models, process and business rules management systems are all now part of the day-to-day environment for the team. But what's it like to be a subject matter expert during this kind of transformation?
Presented as a Q&A and illustrated throughout with the actual systems the team has adopted, this session explores what it's like to be the subject matter expert as internal and external consultants re-engineer your business. The power of process and decision models, the reality of process and rules technology, and the cost benefit of change will be discussed to help the audience better understand how they can work with their own subject matter experts.
Learning Objectives:
Explain how a subject matter experts sees their business
Show how process and decision models can help a subject matter expert explain what they do
Explore the ways in which process and decision technology impact subject matter experts
Discuss what helps a subject matter expert focus on the to-be not the as-is
Show how modern approaches can help a subject matter expert see the potential value in change
Show business analysts how they can maximize the value of their subject matter experts
Event Trail(s)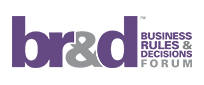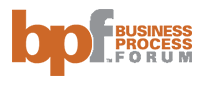 Speaker(s)

Alexandra Caraballo
National Manager, Philanthropy
Kaiser Permanente
Alexandra Caraballo is responsible for implementing the national philanthropy program and supporting national partnerships at Kaiser Permanente. She previously served developed and implemented customized, strategic grantmaking programs to further the charitable goals of the East Bay Community Foundation. Alexandra began her career at an environmental justice nonprofit in San Francisco where she started her journey to work for organizations that empower communities to access resources that increase equity and health in their communities. Alexandra is an active member of the Kaiser Permanente Latino Association, Oakland Head Start Advisory Board and Alameda County General Services Agency Early Care and Education Planning Council.
Alexandra's 2017 Presentations:
Adopting Process and Decision Technology - the Subject Matter Expert's Perspective


Thursday, November 9, 2017 (4:50 pm – 5:50 pm)

James Taylor
CEO
Decision Management Solutions
James is a leading expert in how to use business rules and analytic technology to build decision management systems. He is passionate about using decision management systems to help companies improve decision-making and develop an agile, analytic and adaptive business. He provides strategic consulting to companies of all sizes, working with clients in all sectors to adopt decision-making technology. James is a faculty member of the International Institute for Analytics and is the author of multiple books and articles on decision management, decision modeling, predictive analytics and business rules. He writes a regular blog at JT on EDM and contributes to standards such as the IIBA's BABOK® Guide and OMG's Decision Model and Notation (DMN). James also delivers webinars, workshops and training.
James's 2017 Presentations:
Decision-Centric Business Transformation: Decision Modeling


Monday, November 6, 2017 (1:30 pm – 4:30 pm)

Maximizing the Value of a BRMS with Decision Modeling


Wednesday, November 8, 2017 (4:50 pm – 5:50 pm)

Adopting Process and Decision Technology - the Subject Matter Expert's Perspective


Thursday, November 9, 2017 (4:50 pm – 5:50 pm)