9:00 am – 12:00 pm | Pre-Conference Tutorial | Room: Cibolo 1-3
Accelerating Innovation in Industry Ecosystems Using AI & Blockchain Technologies
Presented by: Sridhar Iyengar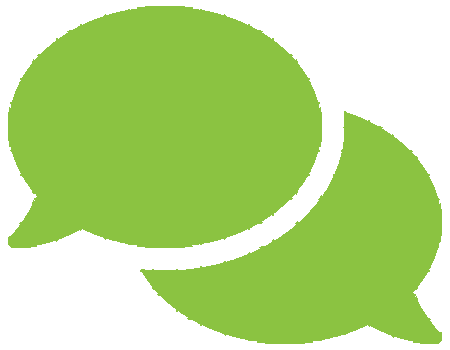 Hear how this presentation relates to Innovation in the Fast Lane
.
This session defines how Artificial Intelligence (AI) and Blockchain technologies are powering the emergence of Intelligent Ecosystems that are reshaping entire industries. AI is injecting intelligence and learning in software systems. Blockchain is enabling distributed trust so that a network of companies can collaborate using a shared distributed ledger. Combining these two technologies with data - structured & unstructured - in the cloud or on the edge is powering innovation and disruption in multiple industries including financial services, retail, distribution and healthcare.
In this tutorial we will see how teams of human experts and AI systems (made up of people, robots, chatbots, cognitive agents and applications) will effectively collaborate to solve business and technical problems that are impossible or impractical to grapple with today. While terms like Machine Learning, Deep Learning, Artificial Intelligence and Cognitive Systems have begun to appear frequently, they are not always well defined. We will start by defining these concepts, how they are related and how they can be used as building blocks of future AI systems.
We will also define Blockchain and distributed ledger technologies and how these systems enable trusted collaboration using shared data in a network. As the volume of data in these systems increase, the need for analytics and machine learning on the data in these systems will start becoming important to the network of companies that have a need to share insights from this data. It is the emergence of these networks in food safety, financial services, transportation and logistics that is disrupting current industries and forming new ecosystems and industry software platforms.
We will use the motivating examples from Insurance, Retail, Banking and Healthcare to illustrate how AI & Blockchain based systems will help us scale and speed up delivering better business capability to individual companies and network of collaborating companies.
Many of examples have to understand 'dark' data in documents, pictures, videos in addition to traditional sources of data in databases and have to deal with enormous volumes of data from which we need to derive insights to make better decisions. The session will conclude with examples of AI & Blockchain based solutions including examples of applying Machine Learning techniques to data in the blockchain.
Speaker(s)

Sridhar Iyengar
IBM Distinguished Engineer
IBM TJ Watson Research Center
Sridhar Iyengar, an IBM Distinguished Engineer is the CTO for the IBM MetLife collaboration on the IBM Insurance Industry Platform. Sridhar co-leads IBM Insurance Industry Solutions Research at the T.J. Watson Research Center and exploring the use of AI & Blockchain technologies to the Insurance Industry. His technical areas of expertise spans AI, Blockchain, Databases & Data Analytics, Modeling, and Software Engineering Frameworks. Sridhar has worked with many early financial services adopters of AI technology in the enterprise. Sridhar is an industry standards leader and has pioneered several core Architecture, Modeling, Semantic and Data Interchange standards at OMG. Sridhar holds several patents in modeling, metadata management and tools integration and is a frequent speaker at conferences worldwide. Sridhar serves on the OMG Board of Directors and is a member of the IBM Academy of Technology.
Sridhar's 2018 Presentations:
Accelerating Innovation in Industry Ecosystems Using AI & Blockchain Technologies


Tuesday, November 6, 2018 (9:00 am – 12:00 pm)

Make You Think


Thursday, November 8, 2018 (10:40 am – 11:40 am)

Industry Process Platforms Built on the Cloud & AI Are Arriving : Are You Prepared?


Friday, November 9, 2018 (8:00 am – 8:45 am)