11:35 am – 12:35 pm | Presentation | Room: Grand Oaks G
From BI to Visual BI in the New Culture of Work — A New Dimension
Presented by: Andrew Medeiros, Scott Helmers

The world of the business analyst is now becoming one with blurring lines between earlier demarcated work streams such as analysis, data insights, project management, operations, etc. The business analyst of today is required to surface insights from immense amounts of data and information from multiple sources at faster speeds than ever before. In this voice of the customer session, learn how to usher in the new culture of work and experience visualization in Power BI with Visio Visuals.
Learning Objectives:
Understand the customer journey that led to powerful technology solutions
Experience visualization in Power BI with Visio Visuals
Discover how customers are ushering in the new culture of work
Event Trail(s)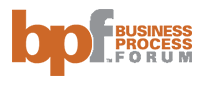 Speaker(s)

Andrew Medeiros
Practice Innovation Attorney
Katten Muchin Rosenman LLP
Andrew Medeiros is the Practice Innovation Attorney at Katten Muchin Rosenman LLP. The Innovation team at Katten was created in the last year to harness the firm's entrepreneurial spirit and turn ideas into reality. As a trained attorney and certified Lean Six Sigma Black Belt, Mr. Medeiros marries expertise in process improvement, technology and legal to focus on simple yet powerful solutions that help the firm's attorneys more easily and more efficiently deliver quality legal services.
Prior to joining Katten, Mr. Medeiros was the Lead Legal Solutions Architect with SeyfarthLean Consulting and Seyfarth Shaw LLP. There, he worked with many of Seyfarth Shaw's largest clients, helping to launch several of the firm's nationally-recognized portfolio engagements designing systems that pprovide clients with greater predictability of costs and outcomes while also allowing greater visibility into trends and training opportunities.
Mr. Medeiros is dedicated to finding new ways of using technology to practice better. He wields a unique set of skills, honed during a career in online journalism and through a variety of legal roles with startup companies, government agencies, and legal aid organizations. This legal and technical background allows Mr. Medeiros to excel as a technologist, consultant and problem-solver.
Andrew's 2018 Presentations:
From BI to Visual BI in the New Culture of Work — A New Dimension


Wednesday, November 7, 2018 (11:35 am – 12:35 pm)

Scott Helmers
Partner
Harvard Computing Group
Scott A. Helmers is a Partner at the Harvard Computing Group, a software and consulting firm that assists clients with understanding and implementing business process solutions. He is a co-inventor of TaskMap (www.taskmap.com), a Visio add-in that allows anyone to document, analyze, and improve their business processes.
Scott has worked with clients in ten countries on projects involving process mapping and redesign, knowledge management, and technology training. For more than a decade, he was an Adjunct Professor at both Northeastern and Boston Universities.
Scott has been named a Microsoft Valuable Professional (MVP) for Visio every year since 2008 and is the author of four books from Microsoft Press including Visio 2016 Step by Step and Business Intelligence in Microsoft® SharePoint® 2013 (coauthor). He is also a course author for LinkedIn Learning.
Scott's 2018 Presentations: