2:10 pm – 2:55 pm | Presentation | Room: Grand Oaks AB
Innovative Process Management in the Kingdom of Saudi Arabia
Presented by: Roger Tregear

The Saudi Arabian Communications and Information Technology Commission (CITC) is tasked to advance the national communications and IT sector by creating a competitive environment that meets end-user requirements and attracts investors.
Throughout the world, the communications and IT sector is facing disruptive change in every aspect—technology, business model, revenue resilience, customer demands, regulation. In addition, the Saudi Vision 2030 plans set the Kingdom on a path to considerable change in which the ICT sector is expected to play an important role.
This presentation shows how we can adapt Business Process Management concept in national level (integrating with kingdom 2030 Vision) and describes CITC's journey in enhancing its level of BPM maturity. In an ongoing program sponsored by the CITC Governor (CEO), the central support team has worked with all departments to define the process architecture and create a sustainable system for continuous evaluation of process performance leading to well-targeted process improvement projects that deliver real business benefits.
Many lessons have been learned about what works and what ddoesn't work. This presentation will share these practical lessons about process-lead organizational performance improvement.
Learning Objectives:
Linking strategy to process
Implementing process-based management
Advanced stakeholder management
Event Trail(s)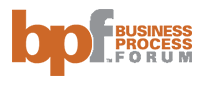 Speaker(s)

Roger Tregear
Consulting Director
Leonardo Consulting
Roger Tregear delivers BPM education and consulting assignments, bringing to them 30 years of management consulting experience. He spends his working life talking, thinking, and writing about the analysis, improvement, innovation, and management of business processes. His work has taken him to Australia, New Zealand, Bahrain, Belgium, Nigeria, South Africa, South Korea, Saudi Arabia, The Netherlands, Jordan, United Arab Emirates, and the USA.
Roger is a regular columnist for BPTrends. He is author of Practical Process (2013), co-author of Establishing the Office of Business Process Management (2011), and contributed the chapter Business Process Standardization in The International Handbook on BPM (2010, 2015). With Paul Harmon, Roger edited Questioning BPM? (2016). Roger's iconic book, Reimagining Management, was also published in 2016. Process Precepts (2017), Roger's latest book, involves a cosmopolitan, global team in discussions about the process of management.
Roger's 2018 Presentations: